Phew! Is 2020 really over? Cron To Go made it through, but not without a reality check. Here are some lessons we can learn from Cron To Go and vice versa in light of this complicated mess of a year:
Dashboard auditing information
When you click on your profile avatar, you'll now have access to a  list displaying the previous times you logged in. Additionally, if you have multiple add-on installations, you'll be able to switch directly from this page.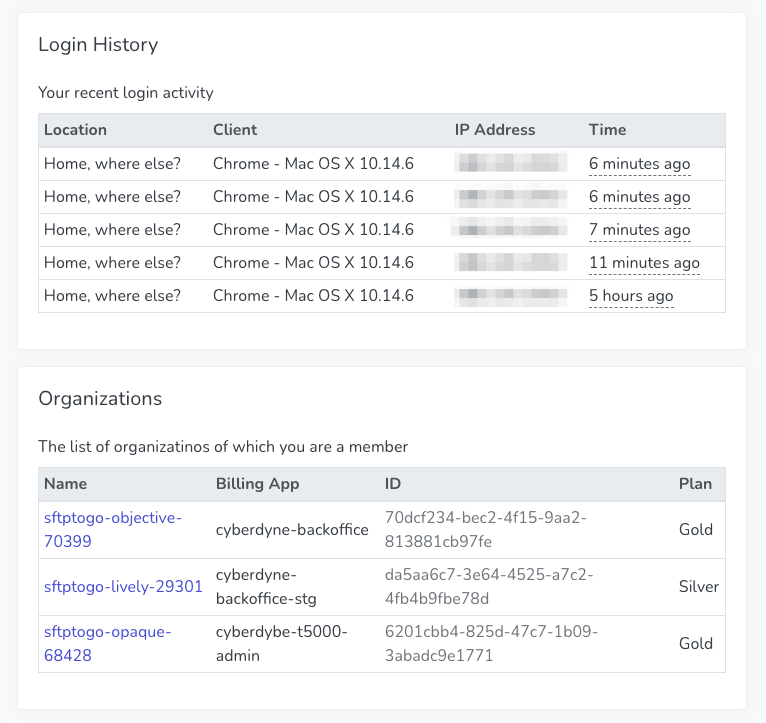 November AWS outage
A lot was said about the pre-Black Friday AWS outage, which took a great chunk of the Internet down with it. Unfortunately, Cron To Go was impacted by this, as we rely on Kinesis and other services that took the hit, but also, Heroku dynos in US-east couldn't be started which meant that even if we moved our entire operation elsewhere, Heroku jobs would still not start.
Post outage, we're looking into ways to make Cron To Go even more resilient to single region issues in AWS.
Email updates changes
As noted here, Heroku discontinued their email relay services for teams beginning in October. As a result, we had to promptly change our emailing method (operational, notifications, newsletters, etc). Our first change resulted in emails relayed to the entire team, which was not a good idea. Since then, we have made changes to ensure that operational emails are sent to the team administrators and not to team members, in both existing and new accounts.
Remember you can always change your email job notifications. Read how to do it here.
If you happen to have any questions regarding the new changes and updates, the Cron To Go team is available via email or in-app chat. We hope you take only the positive things with you into next year, we sure are planning on it.

See you in 2021~
---
Post photo by Kelly Sikkema on Unsplash