We are back and hope you're doing better than ever while taking up a peaceful staying at home routine. We have released some new updates to help you schedule tasks easily and keep track of what's going on:
Notification Webhooks
In addition to the existing email notifications, you can now use customized, real-time webhook notifications as a way to notify other applications when jobs start, complete or fail for better monitoring or as other means of tighter integration with your code. You can read more about webhooks here.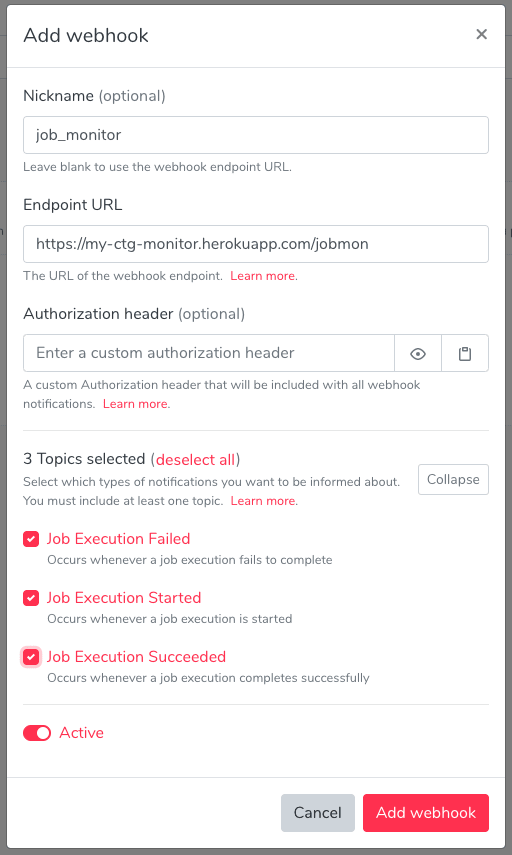 Access is available for Silver plan members and above.
Combined job history and log history
Since the initial release of Cron To Go, we keep improving the overall user experience.
We decided to combine information relevant to data execution in one place. You can now view job logs under log history, where your information is consolidated, enabling your team to stay on top of task performance and logs.
We've also fixed a few UI glitches to eliminate any inconveniences that may have stood in the way.
What's next?
We really appreciate your participation and support here at Crazy Ant Labs and are here to reply to any of your questions or concerns. Please do not hesitate to contact us directly via email or chat.
Help us decide on new features and improvements by filling out our super short roadmap survey here.
Stay healthy, safe, and keep it exciting,
Crazy Ant Labs Team