Here at Crazy Ant Labs, we were working remotely before covid-19 forced our families to stay at home with us, so we're able to maintain our work habits while entertaining the kids with Google 3D animals.
So, without further ado, what's new in Cron To Go?
Email Notifications
Utilize email notifications to keep you posted on the latest job task performance. Cron To Go now notifies you when a job fails and when it runs smoothly again. By default, it sends an email to your Heroku app members.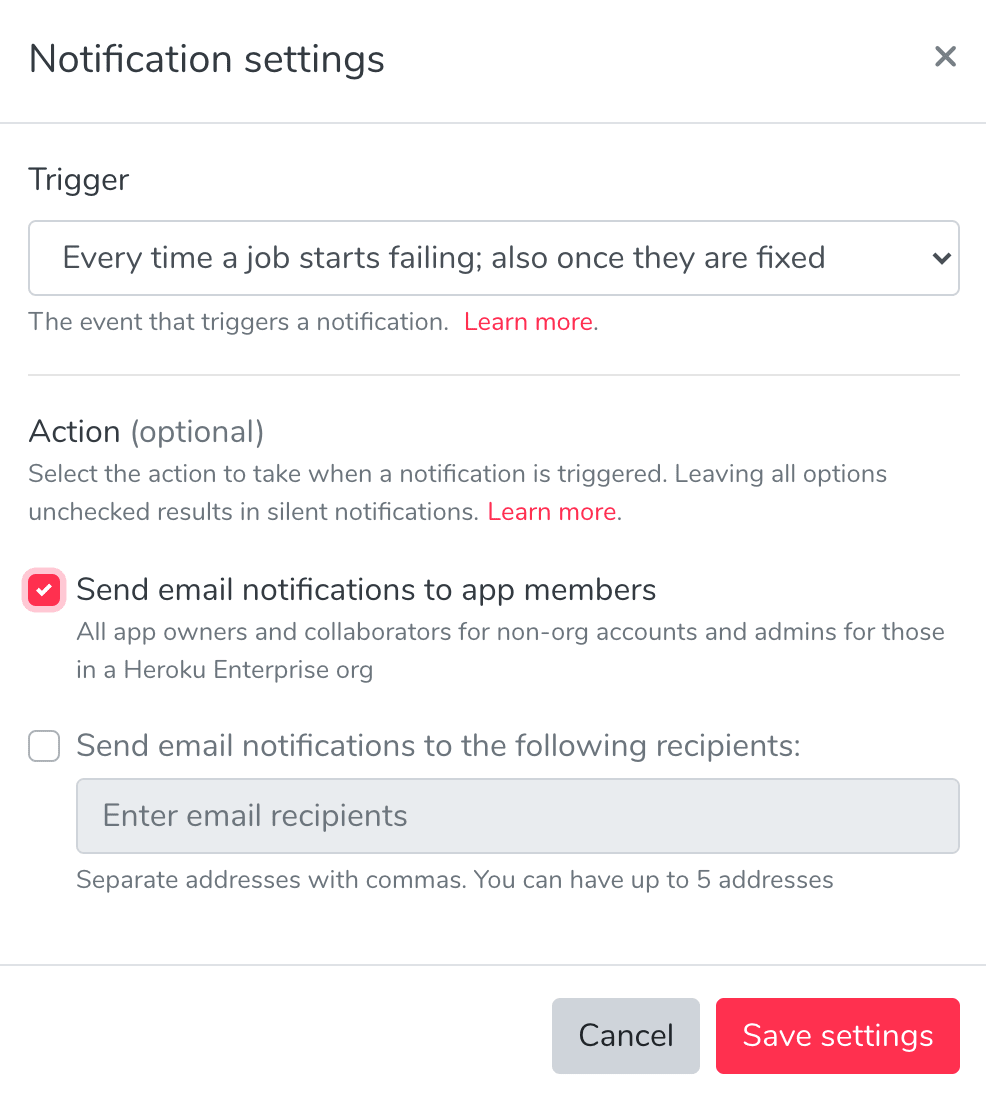 If you'd like to change the trigger or the recipients or silence the notifications completely, simply click Notification Settings in the dashboard and follow the instructions here to get started.
Import Jobs from Cron To Go
You'll be happy to know that we've added the option to copy jobs between Cron To Go add-on instances. If you happen to have Cron To Go in multiple apps or stages (e.g. staging and production), you can now easily copy them with a click of a button.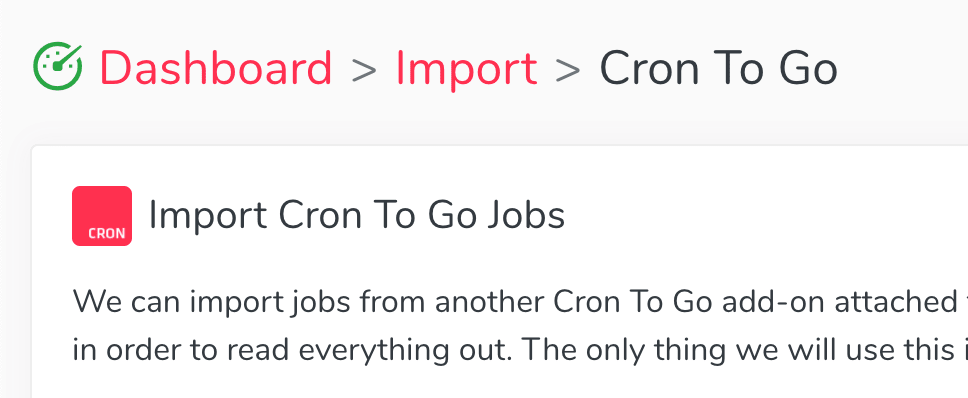 Before you go
Click here to help us decide on new features. It won't take more than 1 minute. We look forward to the continuing of improvements to Cron To Go and your user experience.
Thanks always,
Crazy Ant Labs team