2020 was a surprising year, to say the least, and when Covid-19 made its appearance, it almost felt as if we were hanging on by a thread. We took the better route and dedicated our lockdown time to make your user experience even more valuable, as a big thank you for all of your support.
What we've worked on throughout 2020
We came out with some big updates and changes to provide you with a more convenient service such as job status notifications by email and webhooks, combined job and log history, timezone support, and a new and improved emailing method on behalf of Heroku's changes.
Another new and exciting addition available to you is the free helper app, Cron Expression To Go, which allows you to test and author your cron expressions. We can't wait for you to try!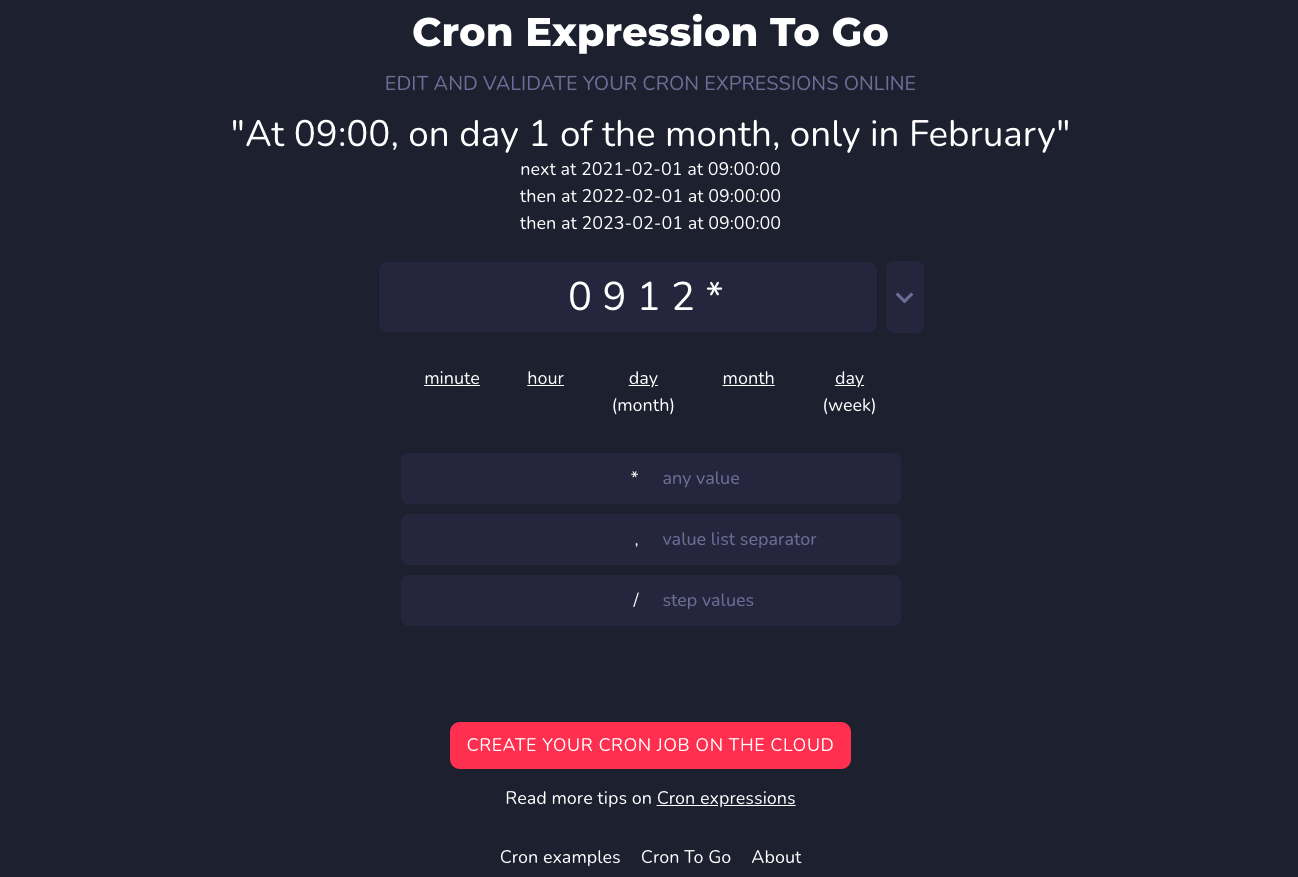 You can check out our blog's #News and Updates section to read more about update details and stay in the loop about the application's progress. Speaking of, this very blog is another awesome outcome of this year! We're working on more guides, customer stories, and an array of other useful information for your benefit.
Accomplishments breakdown
The celebration isn't over yet! Here is our accomplishments breakdown in numbers: Over 1,100 accounts were created (a 120% increase since 2019), over 4,000 new jobs were created, and a 99.98% uptime was maintained throughout the year.
2021 roadmap
For the upcoming year ahead, our focus will be geared towards continued resilience building, especially to AWS region-specific issues, in addition to more enterprise features. We are also entertaining the idea of offering our services independently from Heroku in addition to the existing options. We'll keep you posted!
Before you go
As always, none of this could've been done without your support and feedback. We love to hear from you. Please let us know what you think of our product and service, what you love and what you're missing. The easiest way would be to simply click the chat button on the bottom-right corner of the page.
2021 here we come. Oh, yeah and happy new year of the rat!

---
Post photo by Ibrahim Boran on Unsplash